Building on its annual list of Ten Influencers for the year ahead, SportsPro is launching a new regular feature to highlight some of the influential yet largely unheralded figures working within different sectors of the sports industry.
It is perhaps fitting that the first group selected for recognition is technologists, who last year in particular had to face up to the extraordinary challenges of the pandemic in order to help their businesses stay connected, both internally and with their fans.
With the coronavirus forcing sports organisations to adapt to remote working, employees were promptly set up on programmes like Microsoft Teams to ensure that everyday communications could be carried out apart. Then, during sport's restart, technology proved pivotal in shaping some of the Covid-19 protocols that were implemented to keep participants safe, and there were countless examples of innovation to keep fans engaged while they were prevented from watching in person.  
While 2020 was nothing if not unique, it served to illustrate the increasingly central yet often overlooked role technologists now play across areas like business and commercial strategy, event operations and presentation, broadcast production, and the live in-venue experience.
With all that in mind, SportsPro presents its inaugural class of ten influential technologists whose work has and will continue to set the standard for the sports industry moving forward.
---
Daniel Marion
Chief of Information and Communication Technology, Uefa
Daniel Marion has spent some 20 years at Uefa, during which time he has held various roles within the areas of ICT and digital media. Now chief of information and communication technology for European soccer's governing body, Marion leads a team of more than 80 people and an extensive third-party network of suppliers and vendors. Boasting over two decades of experience in the sports and entertainment industry, Marion has delivered technology solutions for a suite of major soccer competitions, including the Uefa Champions League and the last five Uefa European Championships. Internally, he is also part of the Uefa digital board and the body's innovation hub, which explores the digital transformation of the organisation across all domains.
Standout achievements
Delivered all ICT services for Euro 2016 in France and Euro 2012 in Poland and Ukraine
Supported the launch of next generation services to broadcasters, as well as Uefa's new OTT platform, Uefa.tv
Reduced operating budget by more than 20 per cent and transformed Uefa's sourcing strategy to enable better visibility and oversight on costs and service delivery
---
Michelle McKenna
Chief Information Officer, National Football League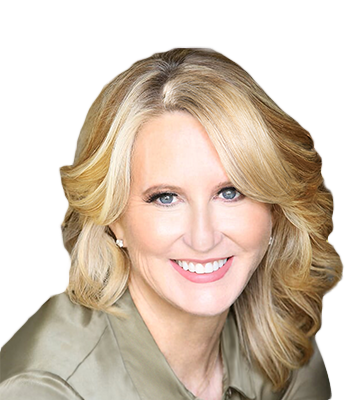 The National Football League (NFL) hired Michelle McKenna as its chief information officer in 2012 from Constellation Energy, where she had spent approximately 18 months serving in the same role. A sought-after guest for the likes of CNN, CNBC, Bloomberg TV, Morning Joe and Good Day New York, McKenna oversees the NFL's technology strategy, shared service delivery and tech activities, while she is also executive sponsor of the organisation's women's inclusion network. A certified public accountant, McKenna's prior experience also includes senior roles at Vision Interactive Media Group and Universal Orlando Resort, where she was responsible for the technology involved in the launch of The Wizarding World of Harry Potter.
Standout achievements
Led the NFL's pivot to a virtual draft (see below) in April, just over a month after the initial Covid-19 lockdown in the US
Member of the board of directors for RingCentral, Quotient Technology and Alticor
Named in Crain's 2019 Notable Women in Tech
Pete Samara
Director of Strategic Technical Ventures, Formula One
In his previous role as Formula One's director of innovation and digital technology, Pete Samara has been entrusted with driving the global motorsport series' strategic technological goals through the utilisation of technical partnerships. Samara has spent more than 20 years in Formula One, during which time he has led key areas such as IT, electronics, software, research and development, and digital delivery, technology and operations. Samara recently headed up the division that transformed Formula One's digital platforms following its takeover by Liberty Media, in addition to developing innovative solutions that facilitate new content for the series' full range of products, including live broadcast. He is currently focused on a new leadership role spearheading strategic technical ventures within Formula One.
Standout achievements
Leading teams to deliver the Formula One standard communication system, including telemetry, video and data solutions
Overseeing the development of Formula One's new digital platforms, including the website, mobile app and its first ever OTT platform
---
Angelina Lawton
Founder and Chief Executive, Sportsdigita
In 2011 Angelina Lawton founded Sportsdigita, a technology firm whose services are now deployed by more than 400 of the biggest brands in professional sports and enterprise globally. Based in Minneapolis, Sportsdigita enables organisations to transform their sales pitches into an immersive, media-rich, interactive presentation using the company's cloud-based presentation platform called Digideck. Recently named by Forbes as one of the most powerful women in US sports, Lawton is a graduate of Arizona State University and was formerly the senior vice president of corporate communications at the National Hockey League's (NHL) Tampa Bay Lightning.
Standout achievements
Finalist for EY's entrepreneur of the year award
Named among Sports Business Journal's 'Game Changers' for 2020
During the pandemic rolled out Digideck Live, a Zoom-like video conferencing feature within Sportsdigita's existing sales presentation platform 
---
Michael Cole
Chief Technology Officer, PGA European Tour and Ryder Cup Europe
The PGA European Tour's chief technology officer since November 2017, Michael Cole's remit is one that spans business systems, IT and digital infrastructure, data management and scoring systems, including the official world golf rankings. During his time with the European Tour, Cole has spearheaded a transformation of the body's technology landscape and delivered the tech infrastructure for the 2018 Ryder Cup in Paris. Since then, he has founded the Technology in Golf and Technology in Sport forums, the latter of which includes representation from the International Olympic Committee (IOC), RFU and World Athletics. Cole's prior experience includes a stint as the London 2012 marketing and communications director for BT Global Services. He has gone on to provide consultative services to organising committees and technology sponsors for the 2016, 2018 and 2020 Olympic Games.
Standout achievements
Created a Covid defence ecosystem which included Healthcred, a new accreditation system to support bio-secure bubbles and helped enable golf's return during the pandemic
Leading a digital transformation, including launching a new global website and new apps for the European Tour in October 2019, and commercial ownership migrating to Discovery 
Delivered a cloud-based technology environment for the European Tour business – migration of office systems include Workday, Salesforce and Microsoft, while telephony is also all delivered from the cloud
Sam Seddon
Europe Brand Amplification Lead, IBM
After nearly eight years holding direct responsibility for IBM's sports partnerships in the UK, 2020 saw Sam Seddon step into a new, wider role that encompasses the technology giant's brand strategy and execution across Europe, the Middle East and Africa. Seddon's fingerprints can be found on many of the groundbreaking innovations and services IBM provides to its clients, which include the Wimbledon tennis Grand Slam and England's Rugby Football Union (RFU). His time working with Wimbledon coincided with the award-winning progress of the tournament's digital properties, while he also supported the RFU's adoption of a data-driven digital capability. More broadly, Seddon has authored several blogs and white papers urging sports organisations to view technology as a core differentiator.  
Standout achievements
Delivery of The Greatest Championships (see below), a digital recreation of Wimbledon that came together in just eight weeks after last year's event was cancelled due to Covid-19
Personally conceived new capabilities at Wimbledon like AI-driven social media monitor solutions and real-time predicative data insights machines
Brought technology into activations such as the commemorative poster to celebrate the 150th anniversary of the All England Lawn Tennis Club (AELTC)
---
Sanjeev Katwa
Head of Technology, Tottenham Hotspur
Formerly the IT director for City Football Group (CFG), Sanjeev Katwa has been Tottenham Hotspur's head of technology since 2015. His stint with the Premier League side has been headlined by the implementation of the technology underpinning the club's new 62,000-seater stadium, now widely regarded as one of the most hi-tech sports venues in the world. Among Katwa's other responsibilities are supporting the growth of Spurs' fan and sponsor relationships, driving value from the club's business applications, and enhancing the North London side's digital products and media infrastructure. Armed with over 30 years of experience in the technology industry, Katwa has also held positions at Sony BMG Music Entertainment and MTV Networks International, where his roles focused on design and implementation of corporate technology.
Standout achievements
Delivery of the first cashless stadium in the world incorporating ticketing, retail, food and beverage, and third-party sales points
Created a Covid-safe environment for returning fans through the use of technologies including ID validation and digital mobile ticketing
Rolled out the new Spurs Official app for the Tottenham Hotspur Stadium, utilising beacon technologies at the venue
---
Sandra Lopez
Vice President, Intel Sports
In her role as vice president for Intel Sports, Sandra Lopez has been one of the driving forces behind the proliferation of the company's True View technology, which is now used in the NFL, National Basketball Association (NBA) and La Liga, as well as at the home grounds of Manchester City, Liverpool and Arsenal. Lopez has spent some 15 years at Intel, which have included leading the company's fashion wearable business, and is now responsible for partnering with the sports and media industry to provide fans with the next generation of immersive viewing experiences. Named by the National Diversity Council as one of the most powerful women in sports tech, and by Cynopsis among the top women in media, Lopez is also the co-chair of the World Economic Forum's global future council on virtual reality (VR), augmented reality (AR) and XR.
Standout achievements
Over the past four years has established True View as a new media standard to provide fans with a new way to interact and engage with content
Formed strategic partnerships across global soccer, American football and basketball to provide partners with immersive media experiences
Partnered with organisations such as Hashtag Sports, Women in Sports and Technology (WiST) and Minorities in Sports to address lack of diversity within sports management roles
---
An Dang Duy
Chief Information Officer, World Athletics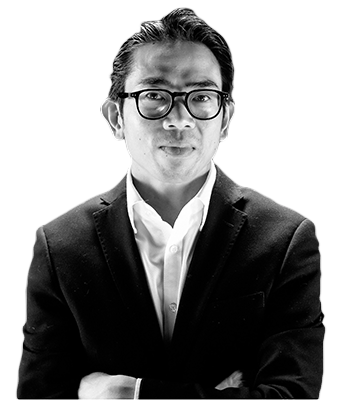 An Dang Duy joined World Athletics as its chief information officer in 2017. Today, he leads a team for the global governing body which is responsible for the competition results technology workflow, data management and software that provides access to athletics for millions of people around the world. Most recently, Duy was tasked with reorganising and managing software in the measurement of broadcast and digital media distributed across three continents. He previously gained experience in the technology sector through two decades of IT management within WPP, the multinational communications company.
Standout achievements
Relaunch of the World Athletics website with a new focus on fan and athlete engagement
Introduction of an athletics e-learning experience for school teachers and club volunteers, as well as member federations, technical officials, coaches and medical professionals
Redesign of the social and TV graphic event experience through the introduction of augmented reality (AR) and athlete data tracking
Laurence Norman
Head of Sports Technology,  NTT Data UK
Laurence Norman brings more than 25 years of consulting and industry experience to his role as head of sports technology for the UK arm of NTT Data, the Japanese technology services provider. Over the last three years he has been focused on using NTT Data's unique technologies to elevate the fan experience at key sports properties, including The Open golf major and the IndyCar Series. Going into 2021, Norman says the ambition is to extend the use of data visualisation in sports to other events and to experiment with the use of private 5G networks to support a number of challenging use cases, especially to support the safe and secure return of fans to live events.
Standout achievements
Provided a data model to support the delivery of The Open for the Ages, a project launched when last year's edition of the tournament was cancelled due to the coronavirus
Deployment of the NTT Data Wall (see below), a 20-metre fan engagement installation that processes more than eight billion data points during each edition of The Open
Created a live stream of data visualisation during last year's Indy500 so that fans could enjoy more insights while watching from home
---
• Ten Influencers 2021: Why these figures will define the sports industry year ahead