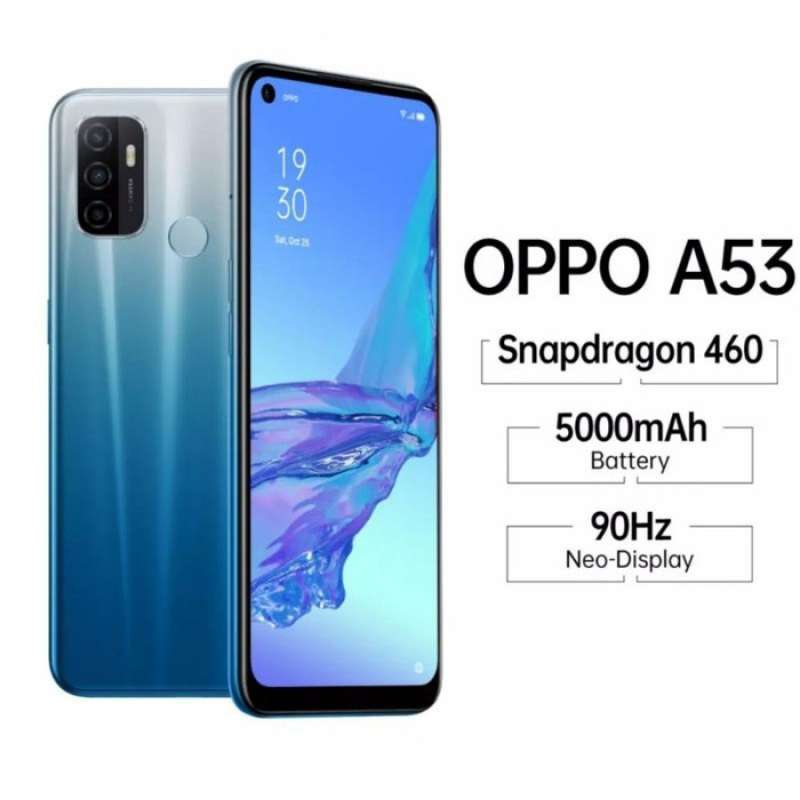 OPPO A53 Price has 3 sensors on the back consisting of 13 megapixel f / 2.2, 2 megapixel portrait, and 2 megapixel macro. Up front, there is a 16 megapixel f / 2.0 selfie camera. For the quality of photos and videos, in our opinion the OPPO A53 camera is able to do its job well in ideal light conditions.
The cheapest smartphone with a 90Hz screen
As mentioned above, compared to its competitors, the OPPO A53 Price is still the cheapest 90Hz screen smartphone that is officially sold in Indonesia today. Just to remind you, with the 90Hz screen the OPPO A53 is able to display images with smoother movements.
Some of the shortcomings of the Oppo A53 that we need to know as a reference only.
No Night Mode
Unfortunately for now the OPPO A53 camera has not been equipped with a Night Mode to assist shooting at night or indoors with minimal light conditions. Therefore, it's no wonder the results of the photos and videos in a dark place are unsatisfactory. It would be more interesting if OPPO later launched this feature through an operating system update.
The size of the fingerprint sensor is a bit too small
Even though it has a responsive fingerprint sensor, in our opinion the size is a little too small.
The voice picked up by the microphone was a little low
When recording sound, the audio quality captured by the OPPO A53 sounds a bit slow. That means you have to get closer to your cellphone if you want to get clear audio recordings.
Those are some of the advantages and disadvantages of OPPO A53. Sold at a price of Rp.2,499,000, OPPO A53 can be a daily driver for those of you who need a stylish smartphone as a communication and social media device with extra battery life.