[ad_1]


AVEM Networks seems to be the ideal solution for businesses by filling the gap between deployment and development.
New York, NY, USA – March 28, 2022 – When it comes to growing a business, it is essential to keep up-to-date with technology trends & advancements. So, the business' bottom line can increase. At AVEM Networks, they are constantly incorporating new technologies in an effort to provide their clients with the most up-to-date service features. This company is one of the most reliable and cost-effective solutions to give a boost to businesses. The app development team can create highly scalable mobile apps with exciting features that are built with efficient code and a beautiful user interface. AVEM Networks has now turned out to be the Go-To Tech Solution for businesses.
The company works to provide top quality E-Solutions, which include website/app design and development. AVEM Networks offer a wide range of services that include E-Commerce Development, Custom Customer Relationship Management Solutions (CRM), Search Engine Optimization (SEO), Design & Brand Consulting and Brand Identity Design. The experts at AVEM Networks believe that with the proper technology strategy, clients will experience noticeable growth in their own company.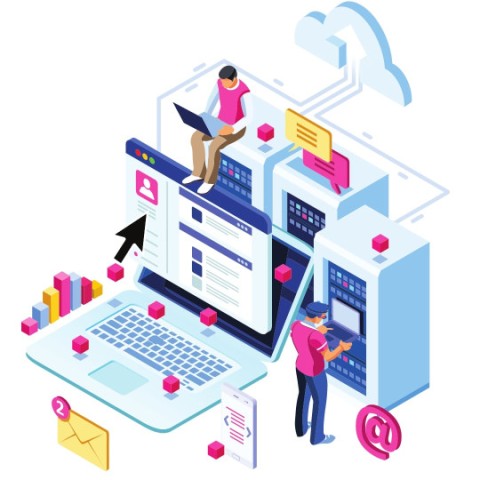 AVEM Networks has successfully bridged the gap between deployment and development. Their goal has been to end the dysfunction of the design so, businesses can grow with sure-shot tech solutions in their hands. The company provides end-to-end mobile/web & digital marketing solutions that are tailored to the needs of each client. Great mobile software is required in becoming and remaining successful in today's world, and AVEM Networks delivers that. They strive to provide their clients with innovative app development services that include advanced and front-end app design that aligns with the client's business goals.
With the advancement of technology, choosing the right tech solutions partner is vital now more than ever. AVEM Networks is capable of providing one of the best and most trusted tech development services in the market.
Over the years the company has worked with various clients which included General Electric, BMC Investments, New York Stock Exchange, Quaker Houghton and many other famous brands. AVEM Networks is built to help your company grow fast by providing the best in web/mobile app development and E-commerce solutions.
For more information, please visit https://avemnetworks.com
Media Office: [email protected]
Media Contact
Company Name: AVEM Networks
Contact Person: Media Relations
Email: Send Email
Phone: +1 (833) 385-2474
State: Florida
Country: United States
Website: https://avemnetworks.com
[ad_2]

Source link