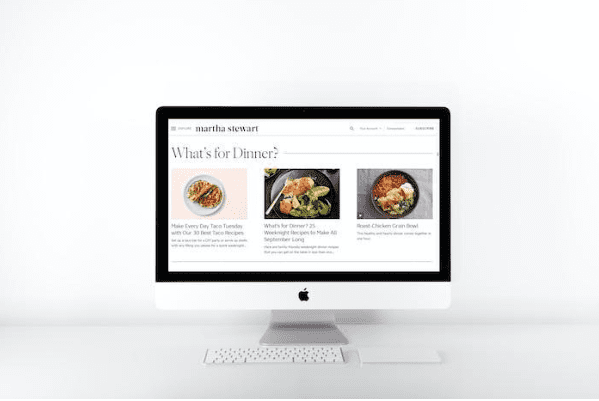 The actual information and data are contained in a layer of the Internet's backbone of networks. It is referred to as the Web, and the data held on it is dispersed among a huge number of websites.
A website is something that every Internet user is familiar with. Websites are what, from a non-technical perspective, make up the majority of the Internet. Every query we enter into a search engine or website brings up results. The majority of us are familiar with how websites operate from a user's perspective, but from a designer's point of view, things are very different. A website's quality is influenced by a variety of elements in addition to its fundamental structure. This is what makes web design important and having a reliable web design provider even more important.
Anyhow, if you are looking to better your website, here are five suggestions for creating that you might want to keep in mind.
1. A Simple but beautiful Homepage
The first page a user sees when visiting a website is the homepage. Whether a visitor stays or leaves depends on the homepage's quality.
The initial page should never be overcrowded and should be kept simple. Your enemy can be too much information, especially when it comes to words. The user will probably skip reading it if there are too many words. The main points should be highlighted, and only important points should be allowed. Headings and subheadings should be present, followed by succinct and informative detail paragraphs. It should be accompanied by pertinent, appealing graphics that are related to what you have to offer.
Your logo must appear at the top of the page. Your logo embodies the value of your brand and offers you a distinct identity that can draw customers to you. Links to various sections of your site's information, such as contact details, brand information, social media integration, etc., should be included at the page's bottom.
In order to boost your reputation in the eyes of visitors, you may also include customer and critic reviews on the homepage.
2. Visual Hierarchy
Which piece on your website deserves to stand out aesthetically is decided by visual hierarchy. These crucial components should come first. The path to an appealing website is to identify and implement this structure.
Your website's design and pattern can increase its impact. You can employ a variety of layouts, such as the N or Z pattern, depending on your tastes.
One of the website's most important visual components is its theme. The backdrop, tabs, and headlines all have appealing colour schemes that catch the eye.
Additionally, the size of the headings, paragraphs, and images is crucial. A higher size has an effect on the reader and also increases the likelihood of being clicked.
Text should never take precedence over visual content, but it's best to steer clear of flat, uninteresting photos and movies.
3. Eye-Catching Pictures
Your website's images and graphics must be engaging and attract viewers in if you don't want them to leave right away.
Adding motion to your still images is a fantastic method to do this. This is simple and quick to do with the Motionleap app (available for iOS), for instance. With just a swipe in the direction you want to add motion to your uploaded photo, the app's artificial intelligence will quickly animate it. Cartoon figures rendered in 3D and those wacky, almost scribble-looking dancing figures that are difficult to associate with any ethnicity or gender are two of the biggest illustration trends right now. Additionally, a lot of web designers have had success with calls-to-action by utilising visuals that do so.
4. Excellent readability
The readability of a website shows how simple it is for a user to read and understand the content you have provided. What makes a difference is the text on your website. To begin with, the text should stand out from the background by being a different colour. Additionally, studies have shown that because larger fonts don't involve any reading effort, people are more likely to read online. Additionally pleasing to the eye are wider spacing and higher line heights.
The language of the text is important in addition to the style and structure. It ought to be easy to read, understand, and grammatically sound. For a casual internet user, using everyday language is more successful than using complex words and sentences.
5. Easily navigable
A website's navigational simplicity is always a major plus. It should be simple for a user to get where they want to go, especially when it contains a lot of data and information. First and foremost, you must have clickable links to everything you offer. They can be listed under a single tab that has various sections. Links to their information should be clickable on the photographs of your goods and services. These belong to the Call-To-Action (CTA) button category. These buttons can be clicked to carry out the specified activities. CTAs on websites might take the shape of advertisements or connections to social networking pages.
Conclusion
A quality website may help you establish your brand, increase blog visitors, and generate income. Because designing a website is not simple, there are experts who specialise in it. Even if you're not a pro, there are tools out there right now to help you with the task. Whether you're a professional or a novice, the aforementioned five components should always come first when creating a website.